The OIL Library is your first source for Geological Research and Historic Data for New Prospecting
Neuro-Scanner New to OIL
Call the Library and find out about or newest service - printing and scanning with Neuro-Scanner.
Scout Tickets and Completion Cards through the 1990s
Core Area: (RRCDs 7B, 7C, 8,8A, and 9: SE New Mexico): complete coverage through 1994
Limited Coverage Area (RRCDs 1,2,3,4,5,6, and 10
Kansas and Oklahoma: partial 1930s - 1980
Wilson Collection: Rocky Mountain States, Eastern Gulf states -- partial coverage
MAPS
Historic Lease Ownership Map Coverage
Heydrick, Midland Map and Tobin
Historic Surface Maps
Field Study and Prospect Maps
Electric Logs (Microfiche Only)
Core Area (RRCDs 7B, 7C, 8,8A, and 9: SE New Mexico): coverage through 1994
RRCDs 5 and 6 partial coverage
RRCDs 1,2,3,4 and 10 partial coverage
Publications
Numerous Texts, Field Studies by State
Geological and Engineering Texts
Published Outcrop and Field Guides by State
Marshall R Young Reading Library
AAPG/BEG/Texts
BEG cores/cutting list to 2000
East Texas Geological Society Publications
Riley's Locator Index through mid 1990's
Unique Collections
Hollingsworth Paleo Records
UPR- Champlin Scout Reports
John Wilson Scout Records
Jerry Stokes Collection
Range Resources Oklahoma Scout Tickets
Bess Mason Drillers Logs
Rockies Collections - NEW 2019
Research Consulting
Kathryn Canty, Oil Librarian is available for hourly and project research. Call to discuss scope of requests and data. (817.332.4977) All research consulting is confidential.
Copy Fees
Call Library or Come In for competitive rates on paper copies and .jpg and .tiff delivery. Vary according to paper size.
Membership Dues
Day Rates: 75.00 Monthly: 150.00 Quarterly: 450.00 Annual: 1800.00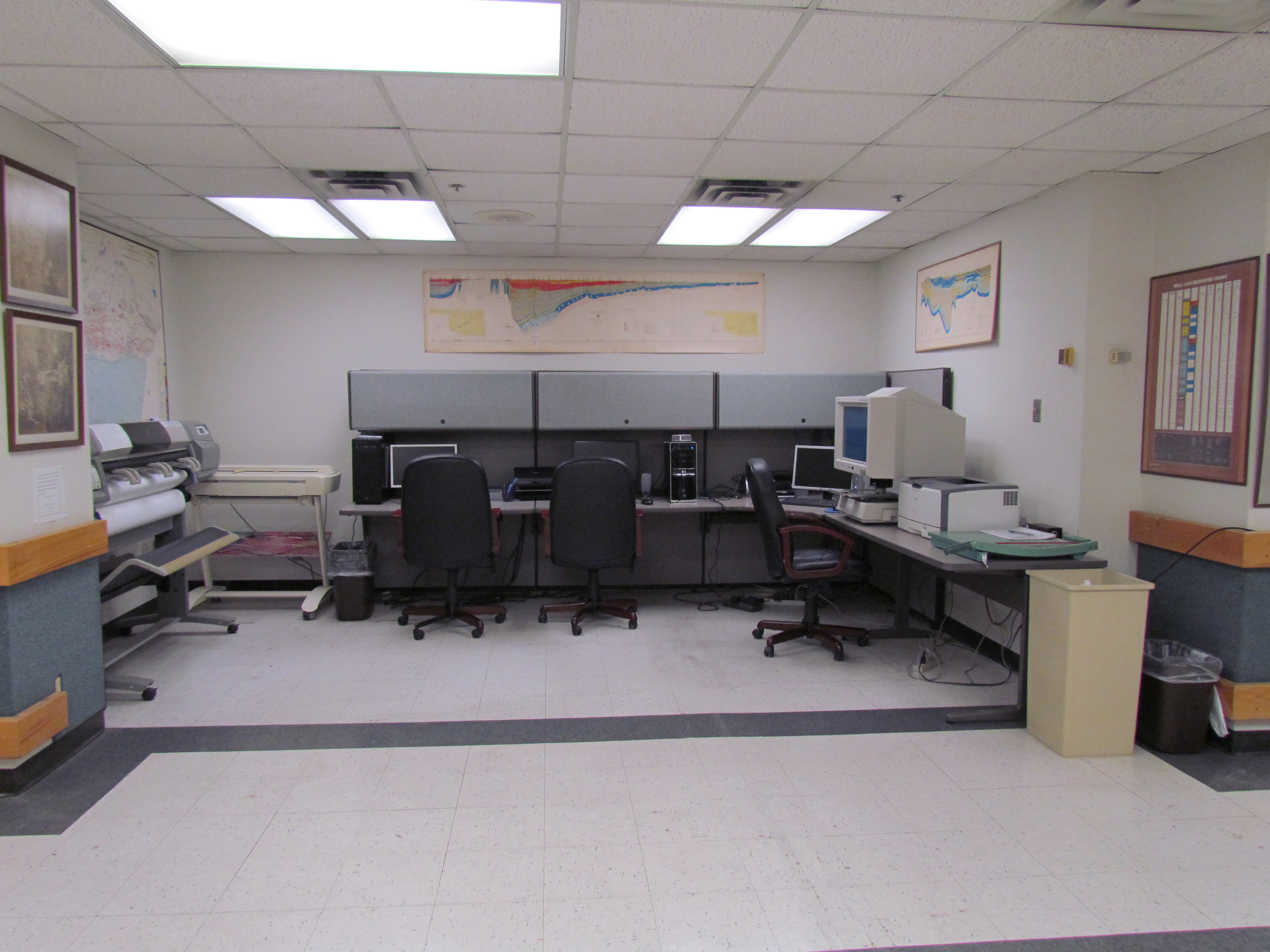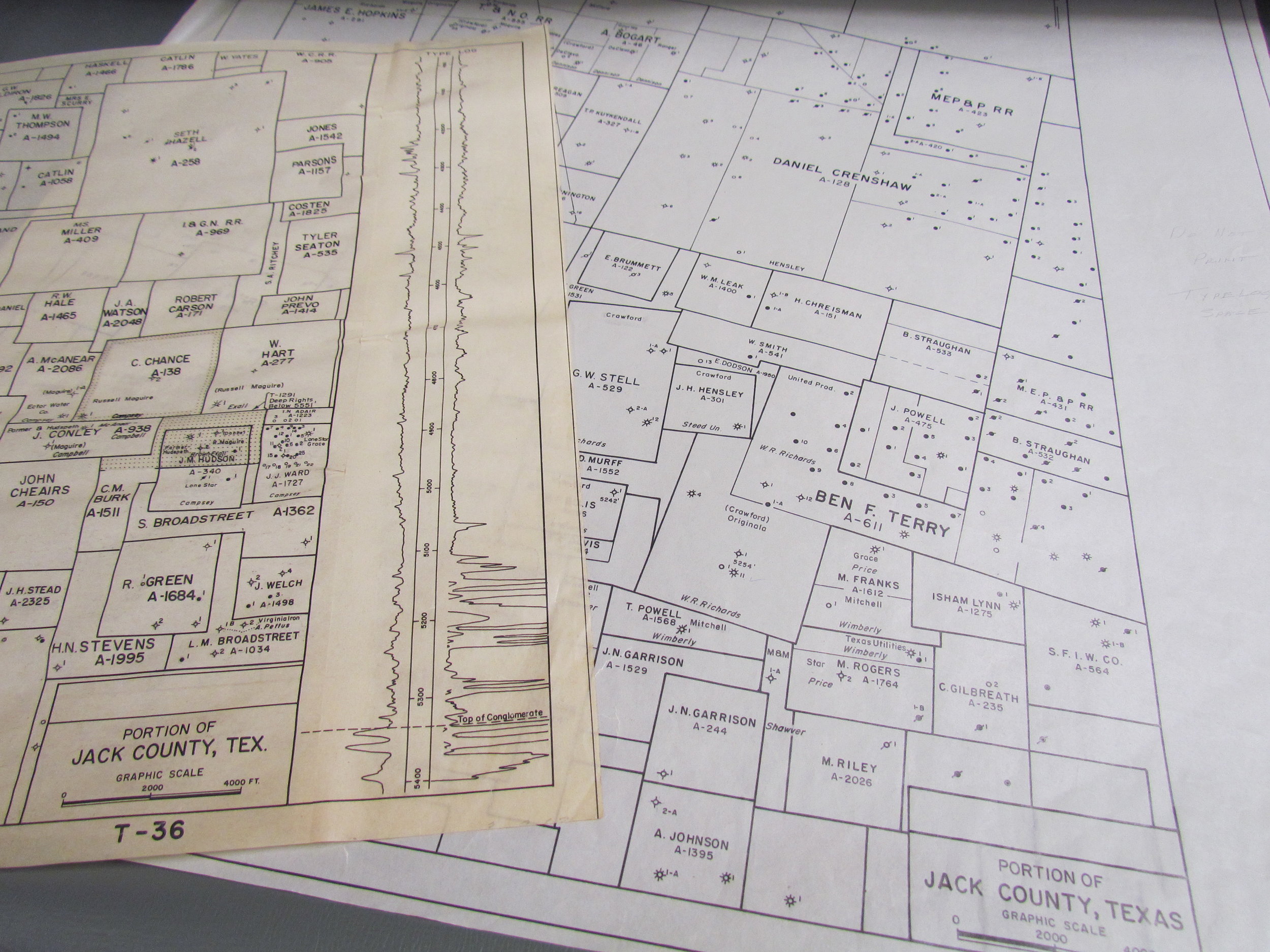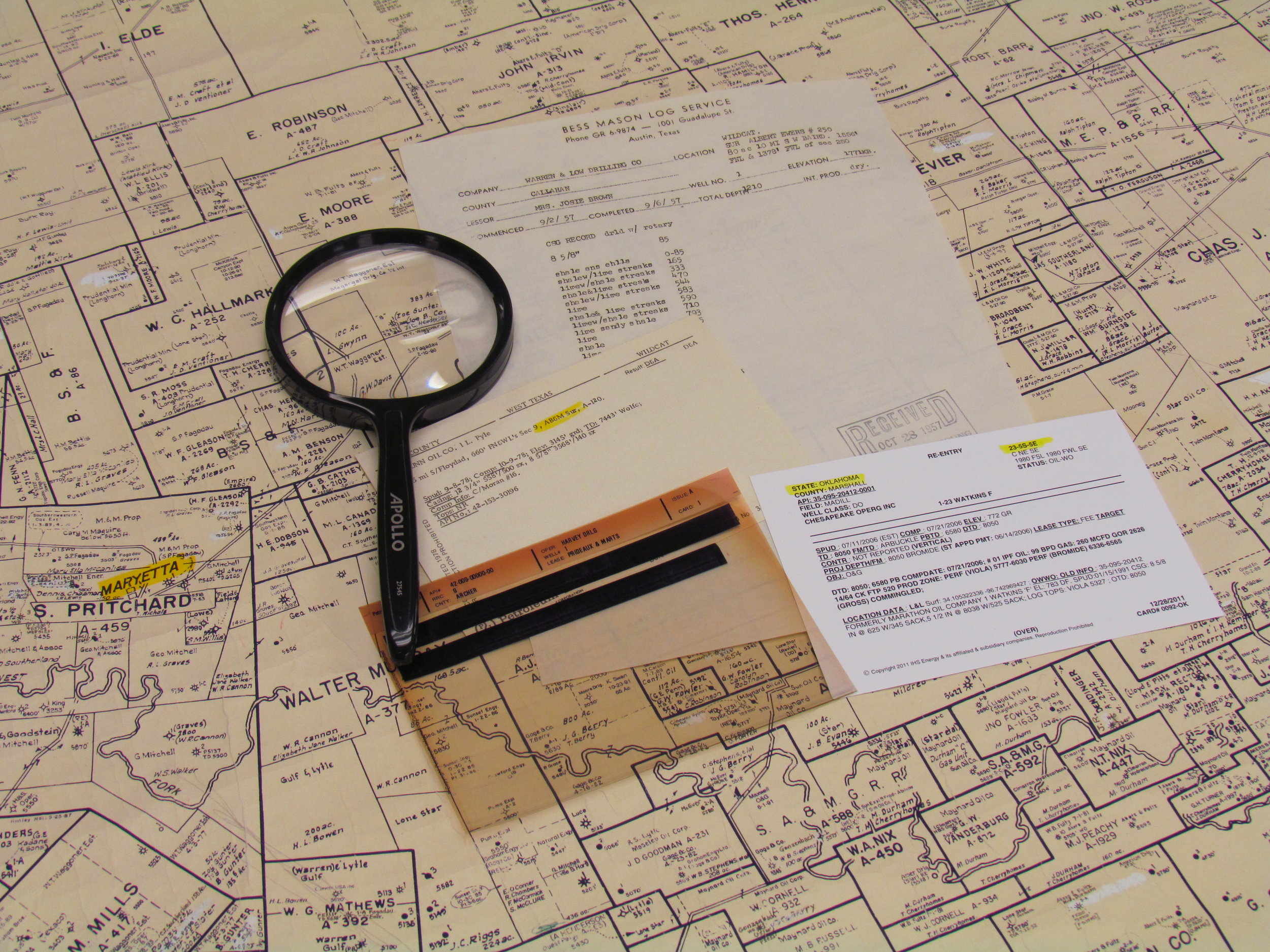 Historic Data for New Prospecting